"these products are gold"
try our luxurious handmade skincare today
Our nourishing, plant-based products are enhanced with well-known active ingredients blending the best of nature and science.
"I'm obsessed"
silky, lightweight vitamin c oil
This Vitamin C oil smells heavenly and absorbs quickly for a beautiful, healthy glow.
"absolutely love this balm"
nourishing blue tansy ceramide balm
shop the best-selling products in clean beauty
Find your new favorites through our collection of the best products in clean beauty.
Clean Beauty in Alabama
In 2019, Made brought the best of clean beauty to Alabama in one online shop with over 15 different clean beauty, woman-founded brands. In 2021, we launched Made's skincare line.
Today, we continue to bring you the best of clean beauty to one store and have narrowed our selection to only include best sellers. Enjoy shopping products that our customers come back to again and again. Let us know if you need recommendations!
Check out our standards here.
Best-Selling Clean Beauty Products
Our Standards
Ingredient-Based Product Screening

We research every ingredient for safety using various sources and screen our products for those inredients. Check out our standards here.

Tried and True Effectiveness

We try every product for effectiveness before it hits the site. Only the best of the best makes it through to the store.

Difference-Making Brands

Our brands are female-owned and are committed to making the best products on the market.

Customer Satisfaciton

We are committed to helping you in your beauty and skincare journey. We know it can be overwhelming, so please reach out to us with any questions.
Shop Our Owner's Simple Clean Makeup Look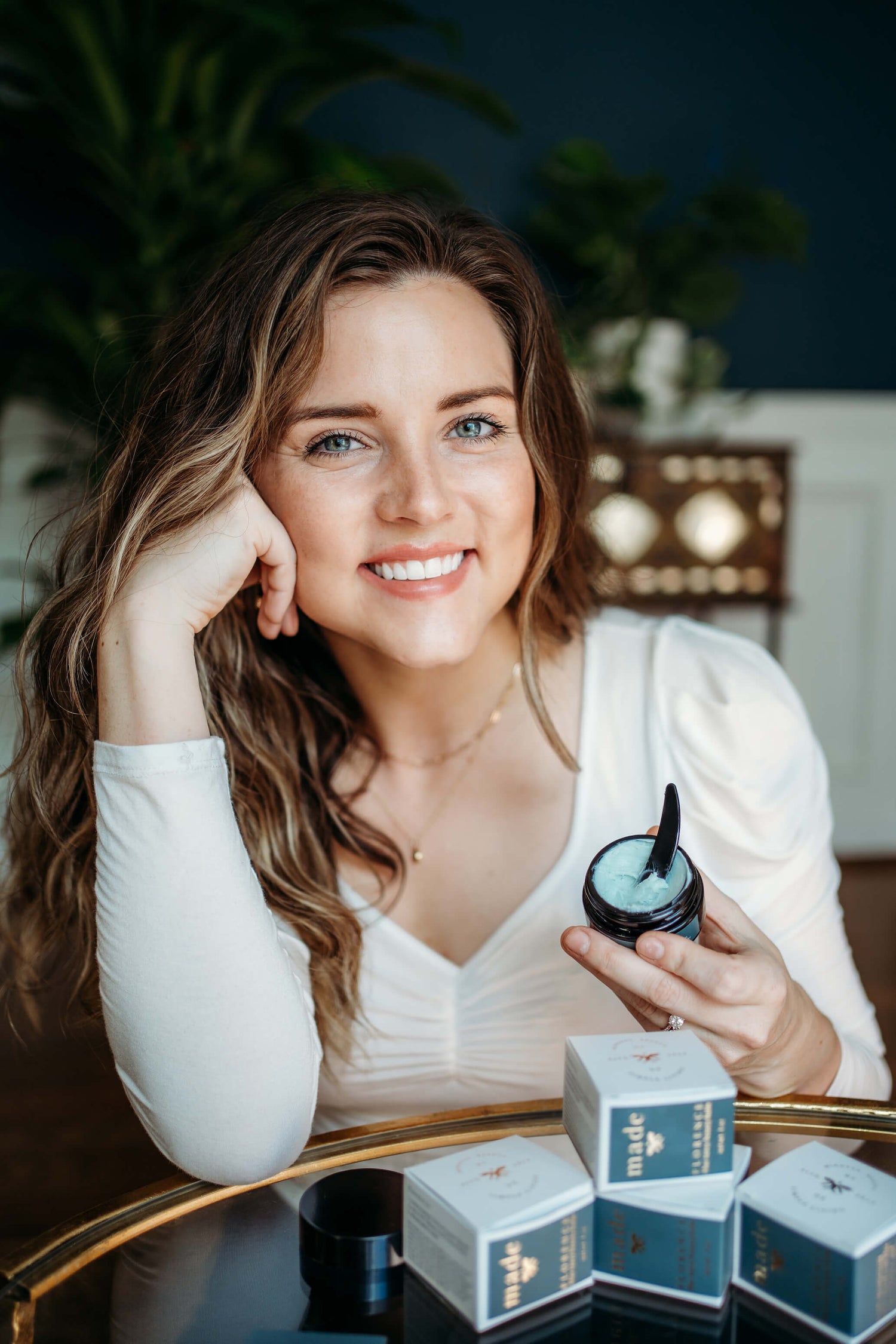 Quick view

Big Lash Mascara

Regular price

Sale price

$22.00
Quick view

Impeccable Skin, Broad Spectrum SPF 30

Regular price

$47.00

Sale price

$55.00
Quick view

Conceal + Concealer

Regular price

Sale price

$42.00
Quick view

Lip Colour Serum

Regular price

From $30.00

Regular price

$42.00

Sale price

From $30.00
Quick view

Finishing Powder

Regular price

Sale price

$22.00
Magic City Brightening Glow Elixir
Regular price

Sale price

$72.00
1. Why We Love It

Magic City is sooo good! She is lightweight, absorbs easily, leaves a silky smooth finish, and gives THE BEST GLOW! And her smell? It's heavenly. Try Magic City. I know you'll love it!

- Kate, Founder and Owner
2. Why This Vitamin C Oil?

We get it. There are thousands of oils out there, but did you know that not all oils are created equally? This oil was created to absorb effortlessly leaving behind the perfect amount of silky glow without being a greasy mess.

Trust us. Magic City is not just another oil on the shelf. She also has Vitamin C in the form of tetrahyxldecyl ascorbate which penetrates deeper into the skin and is better suited for sensitive skin.
by Made
Ideal for all skin types. Formulated to restore hydration, even skin tone, reduce inflammation, and brighten dull skin.
Magic City (n.)
A byname for Birmingham, Alabama

A brightening face oil by Made
"Magic City" is an ode to Made's headquarter city, Birmingham, AL. Birmingham was nicknamed The Magic City due to its "magical" soil containing the minerals necessary for iron and steel production. The city grew rapidly into an industrial powerhouse of the South. 
We have bottled the sparkling magic of Birmingham in a daily, radiance-boosting face oil, Magic City. This powerhouse elixir blends 14 plant-based oils that quickly absorb and penetrate the skin with Vitamin C to brighten and even the skin tone. Its lightweight, silky consistency leaves the skin primed for makeup application and perfectly moisturized. Your skin will glow with Magic City.
HOW TO USE:
Apply a few pumps to damp skin 2x daily.
Cruelty-free, vegan-friendly, woman-owned, small-batch
Net wt 1 fl oz
Hurry, only 9 items left in stock!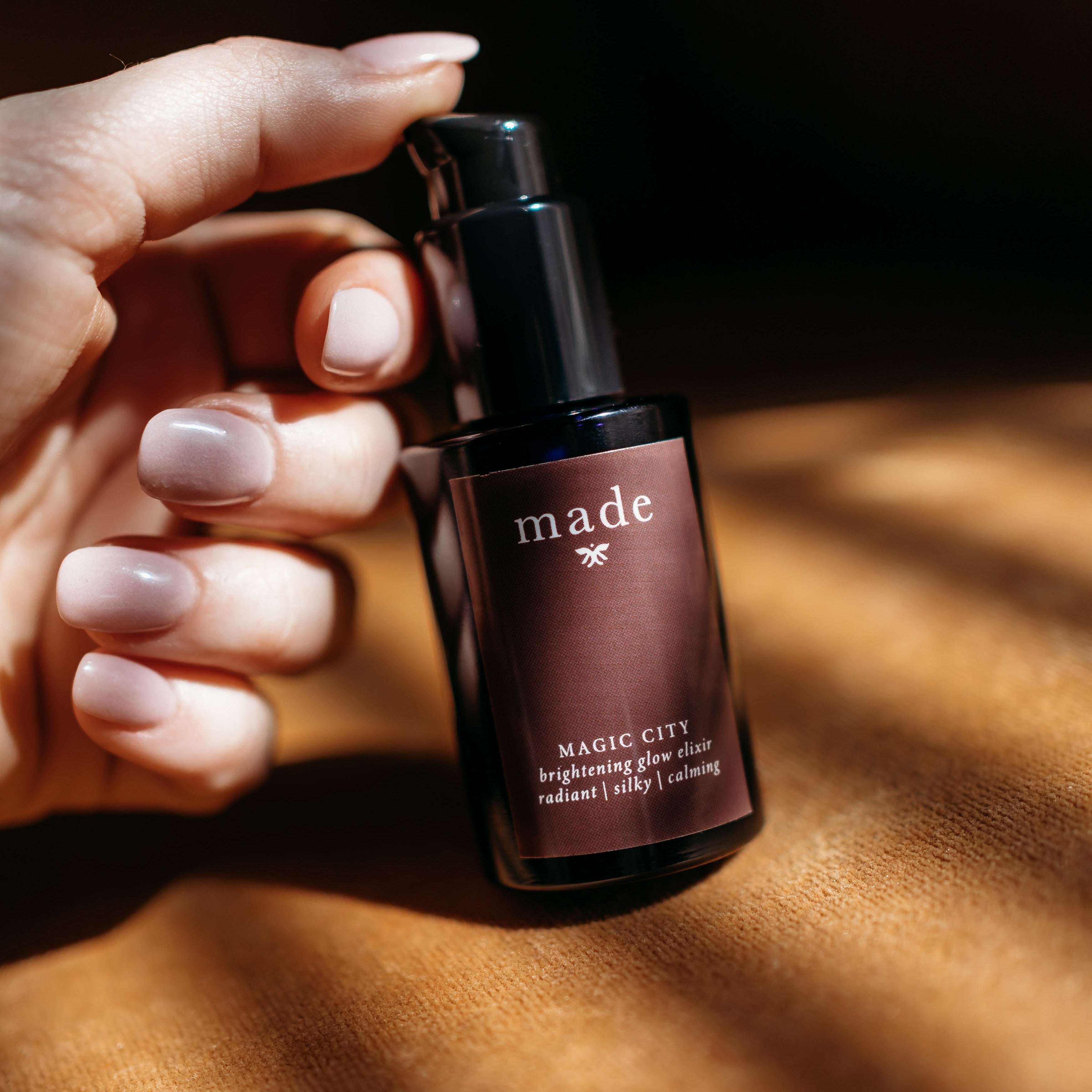 Clean Beauty Blog
1. Oil or moisturizer first?

With the rise of oils in skincare, I'm sure you've had many questions like:

Do I use an oil or moisturizer first? Do I need both an oil and moisturizer? Is an oil or moisturizer better for my skin? 

Don't worry, we're here to answer all of your questions.

Learn More

2. Pilates in Birmingham

I love pilates, in particular, reformer pilates! I am in no way a workout fanatic, so it is meaningful when I say I actually love a particular workout. Read on to learn more about pilates and to find the best places for pilates in Birmingham, AL.

Learn More

3. Slugging Benefits

Slugging is a skincare practice that creates a physical barrier on the skin, which helps to lock in moisture and protect skin from environmental aggressors. Read on to learn all you need to know about slugging and the best products to use for slugging (hint: it's Florence :) )

Learn More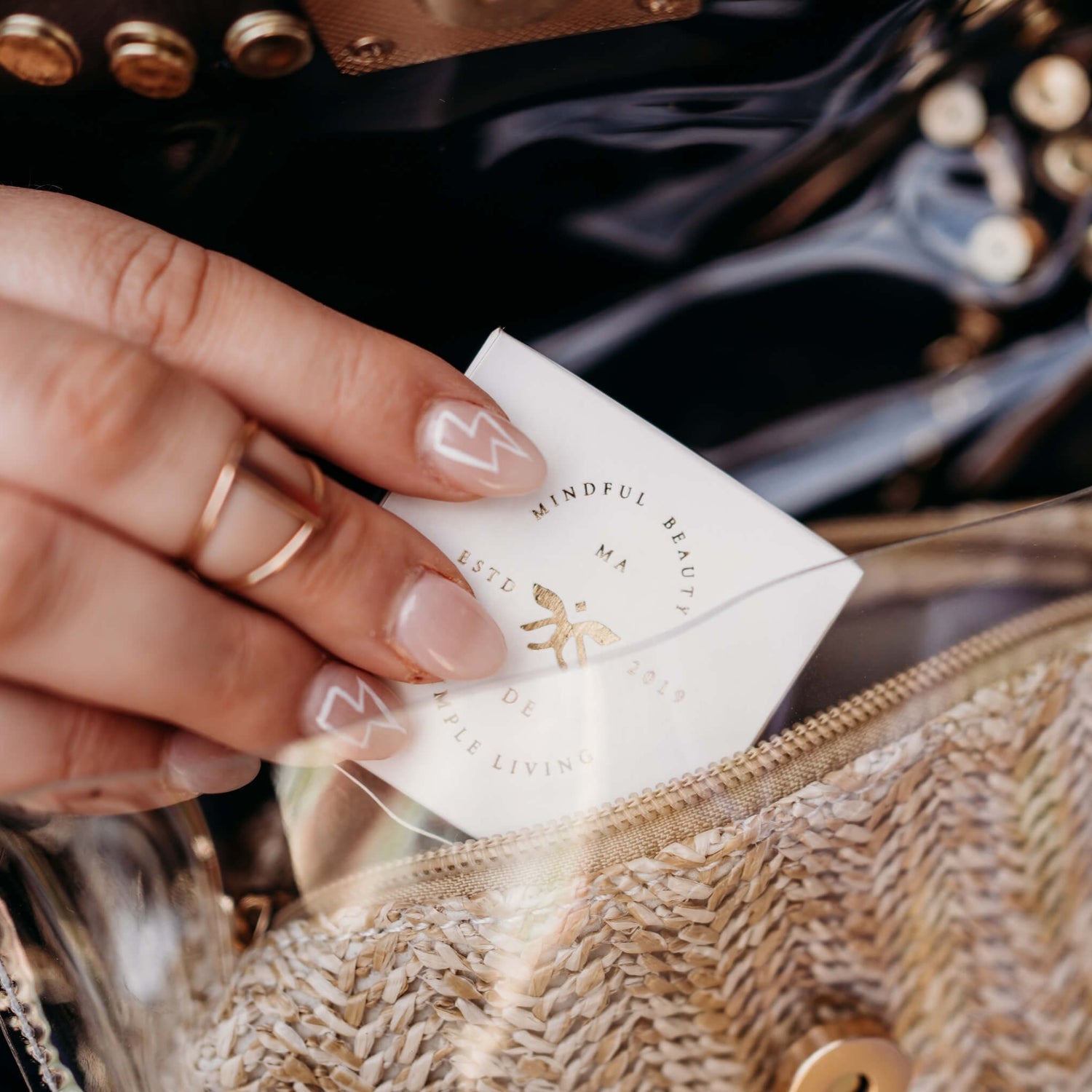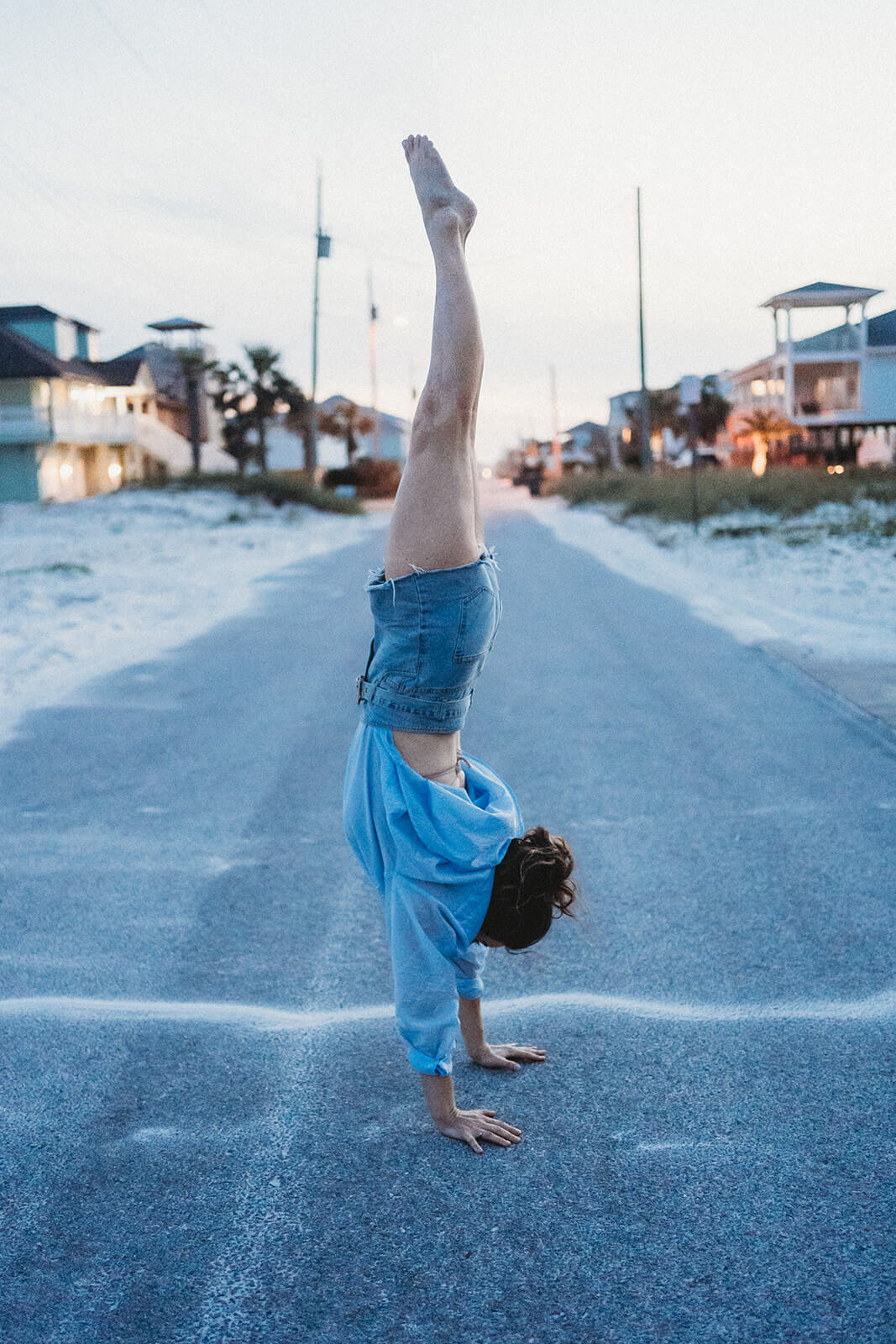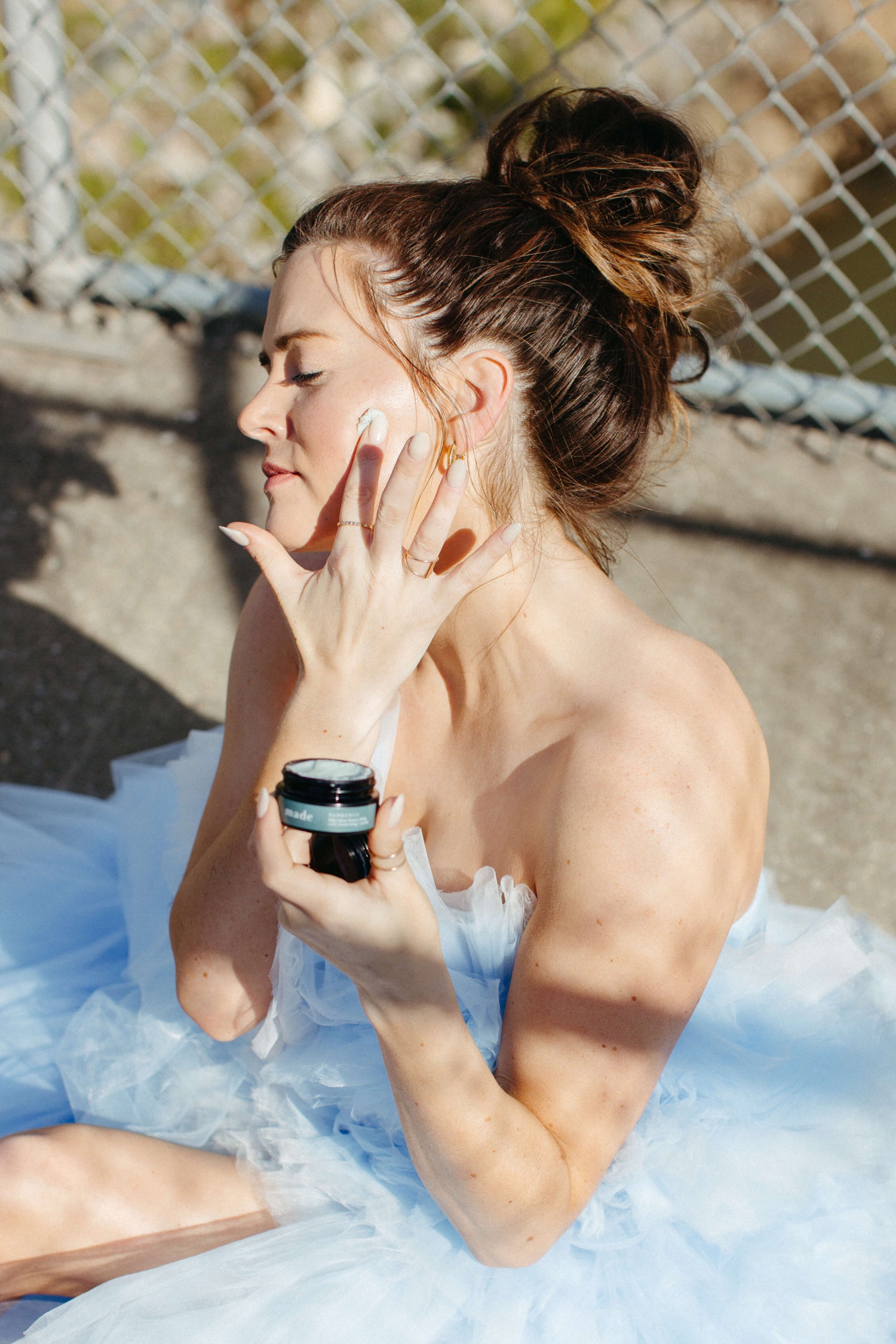 Testimonials